Getting the best performance out of your vehicle means keeping up with its recommended manufacturer maintenance schedule. Here at John L. Smith Used Cars, we have the tools, highly trained technicians and resources to provide the best possible care to ensure your car, truck or SUV runs smoothly for years to come.
Whether you're in West Chester, Malvern, Downingtown, Coatesville or any of the surrounding areas, our auto repair shop is here to fulfill all your auto service needs and get you back up and running like new in no time.
Allow our staff to demonstrate our commitment to excellence!
Fast, Affordable, and Hassle-Free Auto Repair
At John L. Smith Used Cars, we run a gamut of maintenance, from preventative care to extensive vehicle repair. Put your full trust in our team of professionally-trained and factory-certified technicians to leave your vehicle looking and feeling like the day you first drove it off the lot.
Here are just a few of the many services we offer: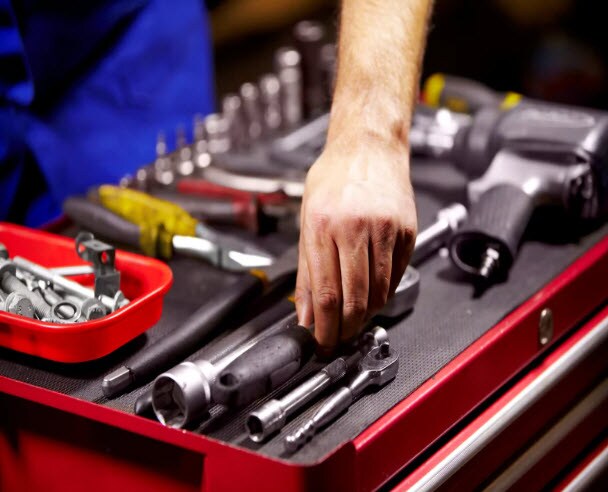 Oil Changes
Tire Rotations & Repairs
Wheel Alignment
Windshield replacement
Auto Glass Repair
Engine Checks
Battery Tests
Air Filter Replacement
Multi-Point Inspections
Brake Repair
Car Tune Up
AC Auto Repair
Bumper Repair
Auto Window Repair
Engine Repair
And Much More!
The health of your vehicle is incredibly important, not only to its performance, but to your safety - and the safety of those around you on the road- as well! We take your safety and security very seriously, and if you find your vehicle is in need of automotive care, then our auto body shop is the place to be.
Why is Regular Car Service Important?
Owning a car is one of the biggest investments you will ever make in your life. Therefore, you'll want to protect your investment to ensure that it runs for as long as possible, as well as perform at its best during its' lifespan. By keeping up with service and maintenance throughout the years, you can effectively keep your vehicle running like new.
If you need to order parts, you can also do that quickly and easily online and pick them up in store!
Unmatched Customer Service
Whether your vehicle needs servicing or you're shopping for a replacement part, it's important that you always have an excellent experience. At John L. Smith Used Cars, you can always expect that and more when you bring your beloved vehicle to our West Chester used car dealership.
Our team of professionals is here for you and is dedicated to making sure you are completely happy with every service provided. We'll talk you through exactly what we plan to do before we even get started, so you don't have to wonder what's going on behind closed doors. A transparent relationship with our customers is something we pride ourselves on!
Schedule Auto Repair Online
Ready to get started? You can schedule a service appointment with our auto mechanics right here on our website, all from the comfort of your own home. When we get your submission, we'll get back to you as soon as we can with a time that works best for you. If you have any questions, give us a call at (610) 918-1600. We've been servicing the West Chester, Malvern, Downingtown and Coatesville, PA areas for years, and we look forward to getting your vehicle in great shape.